Self-esteem is a fundamental part of being successful in life, but few people take the time to improve their own feelings of self-worth. Take a moment to review information on self esteem and then get started on the path to success with these positive affirmations for self esteem.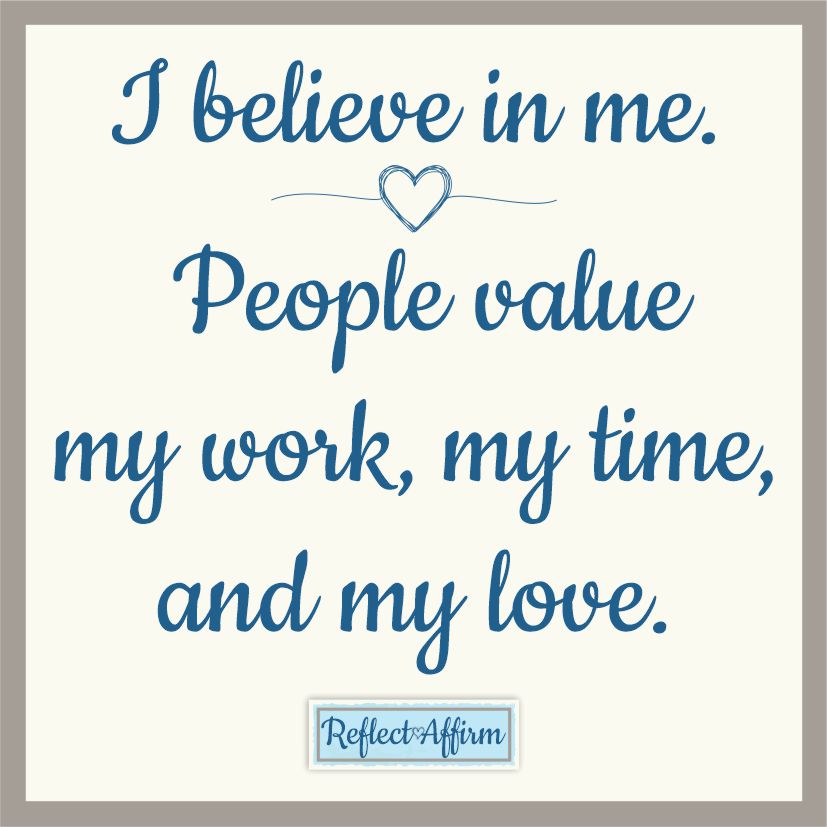 What Is Self Esteem?
Self-esteem is the belief we have in our own worth or abilities, and it's one of the most important things we can give ourselves. It gives us the confidence to get out there and do the things we want to do, and so by boosting our self-esteem we can live happier and more fulfilling lives.
Believing that your self is worthy and beautiful despite what your circumstances may be can lead you to growth, to better relationships, and to a happier life.
It is important that you learn to love yourself. Being grateful for what you have is am important first step. When you're grateful for what you have, you appreciate it more. And when you appreciate something, you treat it better.
One of the greatest gifts you can give yourself is your love and acceptance of you! When you have self-compassion, you provide yourself the love, acceptance, and care you deserve.
Focus on Positive Affirmations for Self Esteem
It's important to be able to perceive yourself properly. If you're constantly telling yourself that you're not good enough, then your thoughts will become a self-fulfilling prophecy. If you tell yourself that you're not good enough, you're not going to push yourself to achieve your dreams. Practice avoiding negative self-talk.
Take actionable steps to build a better you using positive affirmations for self esteem. Remember that your feelings of self-worth come from within, not from what others say or do. Cultivate healthy relationships with other to strengthen your sense of self worth and empathy for others.
Positive Affirmations for Self Esteem
Find a quiet space to read and reflect with this positive affirmation. The mantra is "I believe in myself."
I believe in myself.
I am a special person. There's nobody else like me. Having self-esteem and believing in myself is important to me.
I have remarkable qualities and bring value to others at home, school, or work. People value my work, my time, and my love.
I am blessed with friends and family who inspire me with their lives. I enjoy hearing their stories of how they have overcome obstacles and made lemons into lemonade. My friends and family support me in all I do in my life.
I am worthy of love, happiness, and success.  Each day, I use my skills to create the life I want to experience.
I am blessed to live in this world at this time. I am honored to be here now. Everywhere I look I see things to be grateful for. I am deeply inspired to take this opportunity to be my best self. I love myself more and more each day.
I am beautiful, intelligent, fun, and full of life. Nothing can stop me from achieving my dreams. I am enough, whole, and complete.
Today, I feel inspired to greatness! Everything is possible for me. I have everything I need to succeed. I do not need to change about myself to be accepted and loved. I can assert myself. I am worthy of success and happiness.
I believe in myself and know that there is absolutely nothing out of my reach. I am reaching my goals. My life is a miracle, and I belong here on Earth with my family and friends. I love myself.
Self-Reflection Questions Following the Positive Affirmations for Self Esteem:
How can I expand my capacity to be my best self ever?
What is one action I can take to improve my self-esteem further?
How can I live my best life ever?
Get FREE Affirmations Here
View FREE Affirmations here to get started today on building a better you and unlocking your true potential.