Are you unsure whether having a positive mindset would help you? Perhaps you know you need to make changes in your life but you are not sure where to start? Do you want to learn more about why affirmations are important and how they can help you?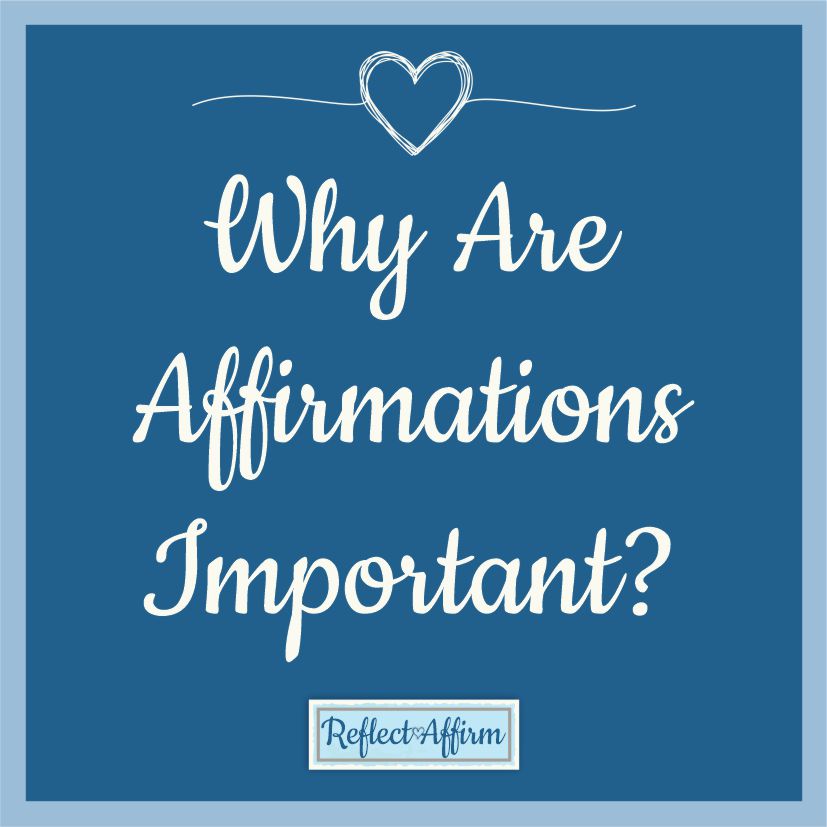 There are so many amazing benefits to affirmations and they are one of the simplest things to do to make change in your life right away. Get started today to unlock your true potential with these powerful tools.
Benefits of Positive Affirmations
There are many benefits to affirmations. Did you know that they can improve your performance? Whether at home, at work or at school, a positive mindset may promote flexible thinking making it easier to spot your errors and form new habits. They help you learn from your mistakes.
This kind of skillful self-talk can help to cheer you up and change your mood instantly. Think of it like giving yourself a big hug inside your brain.
Affirmations help you to open your mind and expand your relationships. This helps you to enjoy deeper, stronger relationships where you can listen to what others have to say.
Positive affirmations can remind you of your strengths so you can build upon them making your stronger than you ever were in your daily life.
Affirmations May Help Your Overall Health
Did you know that chronic stress triggers inflammation and can interfere with your metabolism? The art of relaxation may help to reduce your risk for serious health conditions such as obesity.
Most importantly, this kind of positivity can help you to discover more meaning boosting your emotional health. 
Want to Get Started with Positivity in your Life Today?
The best part about positive affirmations are that they are so easy to implement. You do not need any special equipment. You can take them everywhere and recite these uplifting message out loud or silently in your head. If you want to take it a step further, listening to affirmations is also beneficial and super portable – grab your phone and hit play!
Check out thses Freebies to See Why Affirmations are Important and The Benefits
View FREE Affirmations here to get started today on building a better you and unlocking your true potential.