Are you familiar with a growth mindset? A growth mindset is a belief that your abilities can develop over time. It's a self-perception or "self-theory" you have about yourself, such as believing one may be smart even if they aren't good at something else in life. This type of thinking has been shown to affect learning achievement and skill acquisition positively because it motivates people not just to accept what their current level might be but instead to work towards improving themselves no matter where they're starting from. This set of FREE growth mindset coloring pages can help you get started with this type of positive thinking today!
Important Things about a Growth Mindset
In a fixed mindset, you believe that your basic qualities cannot be changed. If you have a fixed mindset, then you typically shy away from challenges and anything that may expose any weaknesses as they will affect the way people think about you. For example, if someone were to tell you that you are not very good at knitting – or worse yet, bad at it – you would avoid knitting. The fixed mindset holds that if they can't be good at everything then they might as well not even try.
An individual with a growth mindset believes they have the ability to grow and develop their abilities through hard work and perseverance. A needle in a haystack? Some extra effort makes all the difference. A growth mindset believes that even if you are not good at something, with some effort and practice you will improve. If someone tells you that they don't like knitting – then what? You might say: "I think it's fun and I am going to keep trying until I get better". Someone developing a strong growth mindset may not be the best when it comes to knitting at first but if they keep practicing, in due time, this person will become a pretty good knitter.
What Makes Successful People Develop Their Skills?
What makes a student or successful people want to learn and develop their skills? Certainly, the answer varies from individual to individual. That being said, having a growth mindset can make all the difference. In school, students with a growth mindset are more likely to work harder and persevere when faced with a difficult challenge – you know the saying: "never give up". Children with a greater belief that they can grow their abilities or intelligence will also tend to ask more questions, seek help from others and embrace learning as an opportunity to grow and develop.
In school, teachers have the ability to instill a growth mindset in their students by teaching them that they can learn from their mistakes. They should be encouraging students to ask questions and not just shut down when things get tough or difficult because that is how you discover new knowledge! In addition, praise children for effort and improvement and not so much for intelligence and ability. Teachers can also create an environment where students feel free to take risks because that is how they grow as learners.
Whether you start developing a growth mindset as a student or an adult, a growth mindset is a powerful thing!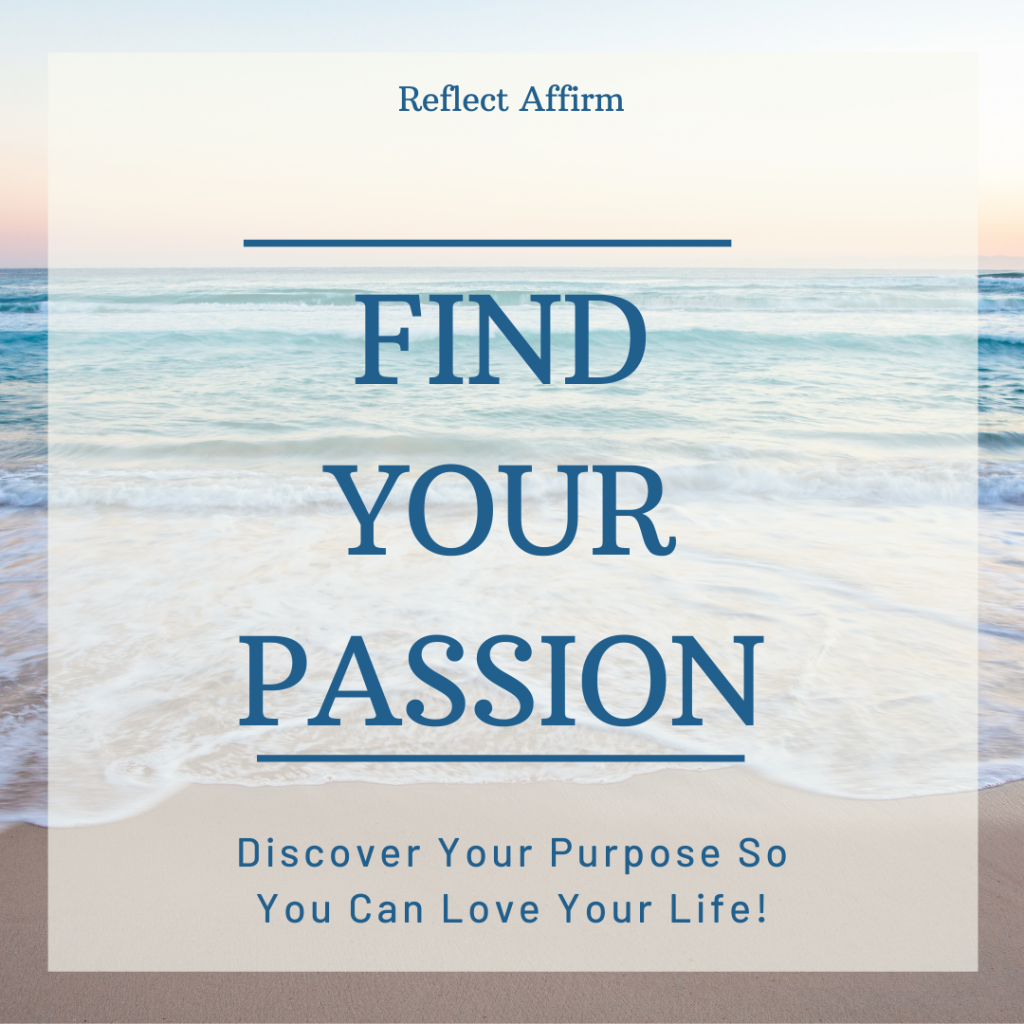 How To Determine Your Passion In Life
How Do I Get Access to the Growth Mindset Coloring Pages?
All you have to do is follow these three steps to download the PDF file of the 10 coloring sheets with growth mindset quotes.
Sign up to receive the weekly emails and other announcements from Reflect Affirm at the bottom of this post.
Download the motivational coloring pages.
Grab crayons, markers, or colored pencils and get started coloring these growth mindset activities right away.
These fun coloring pages are a powerful tool to help to change your mindset.
When Is a Good Time to Use these Free Printable Coloring Pages?
Anytime you want to get started with positive growth mindset affirmations is a good time to start! You can use them for:
visual reminders throughout your day to stay positive
quiet and peaceful mindful coloring time
a new challenge for young adults
indoor recess for students
hanging the different posters on a classroom bulletin board
decoration in your office with these positive affirmations posters
What is Included in the Growth Mindset Coloring Pages Free Printable Pack?
There are 10 popular growth mindset posters included in this PDF packet. The inspirational phrases are:
Anything is possible.
Be Strong. Believe in yourself.
Stay positive.
Good things take time.
Follow your dreams.
Focus on the good.
Start your day with a smile.
Dare to dream.
You are special.
Good things are going to happen.
Download your FREE Growth Mindset Coloring Pages Here
Thank you for your interest. Sign up to receive the weekly email newsletter and other announcements from Reflect Affirm. You will be redirected to the PDF. If you can not see the sign up box, email us at [email protected] and reference this freebie.
RELATED INFORMATION ON DEVELOPING A GROWTH MINDSET
Read more on developing a growth mindset here.
Read about a growth mindset for college students here.
Listen to positive affirmations while you color. Download your FREE MP3 file of positive affirmations here.
Images created by Kapom used under a Shutterstock license.