If you're having trouble balancing the numerous components of your everyday life – such as daycare, homeschooling, conference calls, and project deadlines, you might be seeking strategies to regain some control over your daily work life. You may find positive affirmations for work helpful.
Positive sentiments or mantras are stated aloud or written down as affirmations. They can assist in increasing productivity and motivation.
Speaking words out or writing them down releases energy in the form of such thoughts into the universe, allowing them to come to life. 
This article will discuss positive affirmations related to work and how you can use them to increase your productivity, happiness, and confidence in the workplace.
What Are Positive Affirmations?
Even if you're not an expert in affirmations, chances are you've used one to keep yourself focused at work or in your personal life.
Positive affirmations are uplifting remarks or sentences that you say to yourself in order to overcome negative thoughts or difficult situations.
They're usually short but powerful sentences, spoken or written, that are meant to elicit a positive mindset or attitude.
Regular positive affirmations can help you improve your psychological health and well-being in the same way that exercise can help you improve your physical health. 
Consider positive affirmations to be a mentality bootcamp. You place greater space between yourself and bad ideas with each affirmation, allowing optimism to thrive instead.
How Do Positive Affirmations Work?
While some may regard positive affirmations as wishful thinking or naive hope, the research behind why and how they function is well documented.
Neuroplasticity is a remarkable feature of our brains.
This word relates to your brain's ability to remodel or rearrange itself in order to adapt to changing circumstances, implying that your brain continues to evolve and develop throughout your lives. 
You may change how your brain operates by thinking happy ideas and adopting daily affirmations. The more you practise, the more powerful your positive thought patterns become. 
You can eventually reprogram your mind to automatically respond positively to difficult events rather than negatively.
VIP MEMBERSHIP TO REFLECT AFFIRM
20 Positive Work Affirmations
To get you started, here are twenty affirmations. Select a couple to concentrate on in the mornings and before bedtime, or whenever you feel like your mental game needs a lift.
"I completed the task that I set out to perform."
"I surround myself with people that are helpful and encouraging."
"I can choose which road I follow."
"At work, I am successful. Recent difficulties do not diminish my achievements."
"I am ready to put forth the effort necessary to complete this job."
"I respect myself in order that others respect me."
"I am confident in my ability to tackle any problem."
"Through attention and determination, I obtain my intended objective."
"I live in the moment, knowing that it is ideal."
"I am my own source of happiness."
"I have a favourable influence on those that surround me."
"I'm fine with the way things are."
"I am willing to learn from this experience."
"Every day, I am developing and prospering."
"I am a respected and appreciated member of my team."
"In my work, I am consistent. Every day, I provide something useful."
"My work motivates me to stretch above my comfort zone and flourish."
"I use challenges to open up new doors."
"I'm focused, and every day, I'm rapidly approaching my professional ambitions."
"I'm establishing a work environment that encourages and inspires me."
How Do Positive Affirmations Increase Happiness At Work?
It's easy to lose sight as to why your job is vital at times. People are frequently swept up in the monotony of their occupations, which might trigger unpleasant emotions. 
If you discover yourself in this circumstance, remember that things may be turned around. Positive affirmations, such as the ones given above, allow you to take control of your ideas rather than allowing them to dominate you.
Affirmations have the capacity to raise confidence, manage stress, improve productivity and attention, and promote job happiness, just as they may in our personal lives.
Consider the thoughts that are preventing you from achieving your personal goals. Many of those thoughts are likely to get in the way of your professional success. 
Workplace unhappiness can be associated with bad self-talk and reactive beliefs. So, the main point is that your emotional state can affect your productivity and motivation, which in turn affects your workflow and results.
Positive affirmations can help you gain confidence in your worth, reinforce the attributes and talents you will need to succeed, and stay laser-focused on your objectives at work.
Positive affirmations may also boost the strength of our social relationships at work, according to research.
All of these advantages can help you reclaim authority over your work and, as a result, your feelings about your daily, weekly, and monthly career life.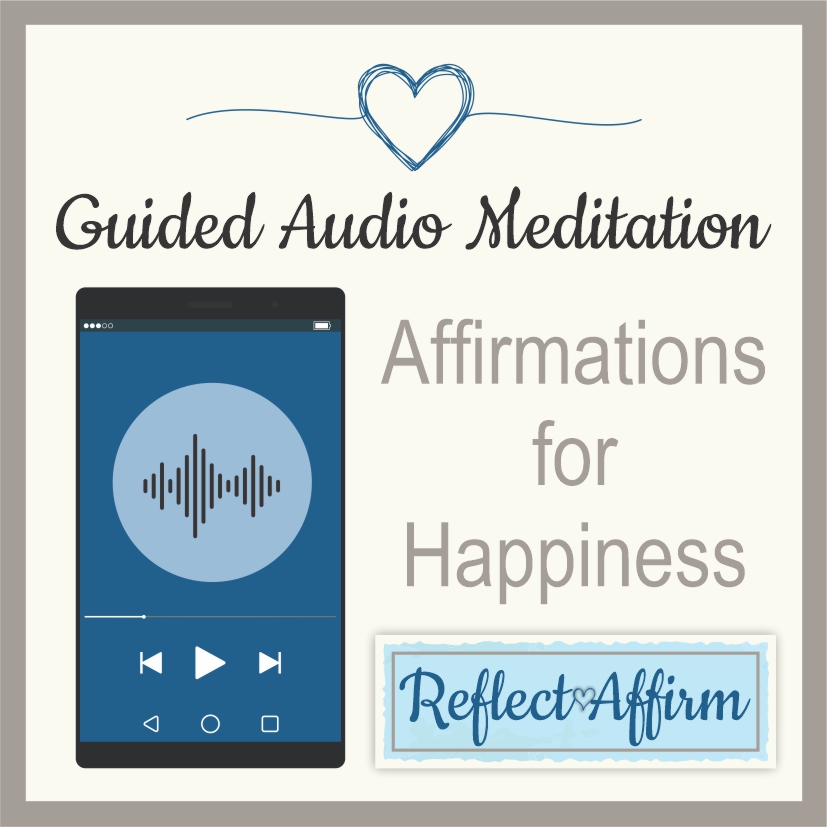 Audio Affirmations for Happiness MP3
How To Successfully Use Positive Affirmations
Incorporating affirmations into your daily routine can help you perform better at work. 
If you take control of your mind and repeat phrases like "I am in control of my energy." you'll discover that most of the unfavourable features of your job were simply a matter of perspective. 
The mind is a strong tool that should never be overlooked.
Affirmations are most powerful when spoken out loud or written down on a daily basis.
Affirmations should be written down and kept somewhere visible, and you should set a schedule to make sure that you state your affirmations each day. 
To get more out of your affirmations routine, try following these guidelines:
Make present-tense affirmations, such as "I am."
Positive affirmations should be used.
Affirmations should be basic, straightforward, and simple to recall.
Have affirmations that you can relate to, using tone and language that matches how you communicate.
Final Thoughts
There are many aspects of life over which we have no control. Our thoughts, on the other hand, are under our control. 
You will notice a difference in your work life if you incorporate positive affirmations into your everyday practise.
Check out the list of 20 work-related positive affirmations above. They may have the potential to transform your job and your life.
GET FREE AFFIRMATIONS AND INFORMATION ON HOW DO POSITIVE AFFIRMATIONS WORK HERE
View FREE Affirmations here to get started today on building a better you and unlocking your true potential.