Friends are a blessing in our lives to support us during our victories and especially when we fail. Make it a part of your routine and gratitude habit, and add this daily affirmation for friends. The mantra is I am grateful for all my wonderful friends.
Find a quiet spot to reflect on your friends.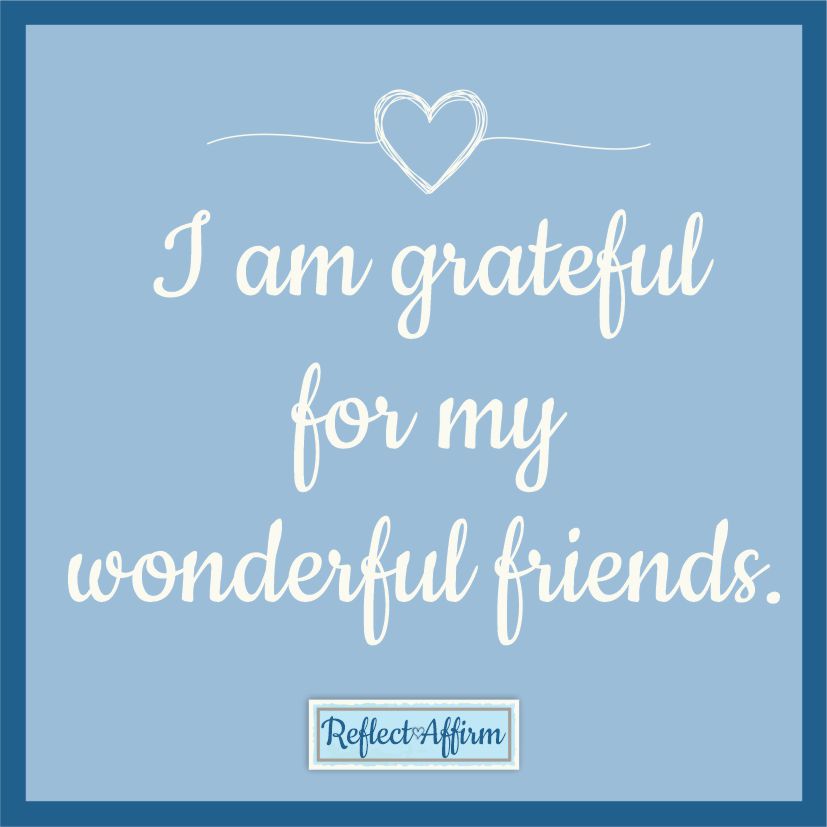 Positive Daily Affirmations for Friends
Friends are priceless. My friends make my life more joyful and meaningful. They are more valuable than money or expensive possessions. I am grateful for all my wonderful friends.
I show my friends how much I care with my words and actions. I listen closely.
I take an interest in their lives. I pay attention to their daily updates and major milestones. I celebrate their victories and comfort them when they are struggling. Having close friends is a priority to me.
I resolve conflicts respectfully. I try to view situations from different perspectives. I communicate tactfully and directly. I search for common ground and mutually satisfying compromises.
I reveal my thoughts and feelings. I share my authentic self. I engage in deep discussions about sensitive subjects.
I tell my friends the truth even when it makes me feel uncomfortable. I experience being known and accepted for who I am. I enjoy give and take. My friendships are mutually supportive.
I stay in touch. I stand by my friends when they are going through difficult times. I find ways to stay close when long distances and busy schedules get in the way.
Today, I cherish my friends. They make me smile and help me to maximize my potential. I let them know how much I love and appreciate them. I am grateful for all my wonderful friends.
Self-Reflection Questions following the Daily Affirmation for Friends:
What is one favor I can do for a friend?
What qualities do I value in a friend?
What actions can I take to maintain my friendships?
Get more FREE Affirmations
View more FREE Affirmations here.