Staying motivated and engaged to complete a project at work or a task at home can be so difficult these days. Our phones are a constant distraction pulling our focus away from the job at hand. It can be a struggle to stay motivated. Try this positive affirmation for motivation to help you reach your goals.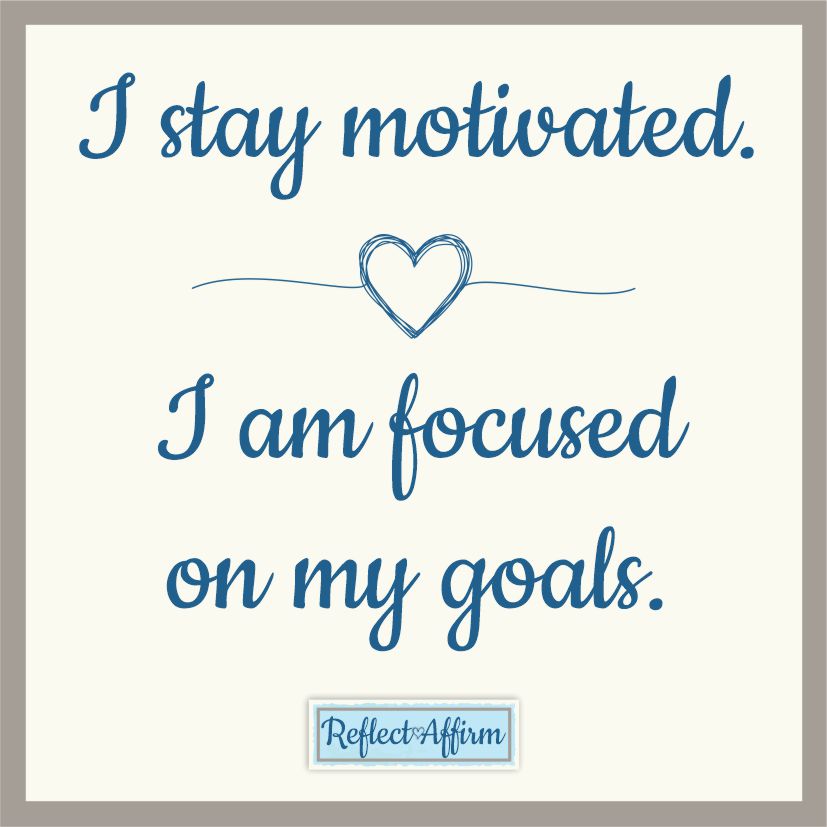 Find a quiet place with to read the affirmation and reflect on your motivational level.
I stay motivated – Positive Affirmation for Motivation
I am enthusiastic and inspired. I remember my purpose. I focus on the reasons behind my actions. I remain focused on my goals. I stay motivated.
I set specific goals and write them down. Clear objectives help me to develop effective strategies and evaluate my progress.
I give myself a pep talk. I celebrate my strengths. I repeat positive affirmations while looking in the mirror. If I stumble, I remain patient and urge myself to keep trying.
I surround myself with support. I talk about my experiences with family and friends who give me constructive feedback and encouragement.
I limit distractions and remove temptations. I put my phone away and out of reach to stay motivated and focused.
I establish daily routines that provide structure. I make positive habits automatic by repeating them daily.
I take care of my personal wellbeing. It is easier to stay motivated when I feel strong and fit. I eat a balanced diet, stay physically active, and manage stress.
Today, I welcome challenges. I persevere through obstacles and adapt to change. I stay motivated to reach my goals and fulfill my dreams.
Self-Reflection Questions following the Positive Affirmation for Motivation:
What is one thing I can change in my routine to help me to stay motivated?
How does perfectionism affect my motivation?
How does variety help me to stay engaged?
Get more FREE Affirmations
View more FREE Affirmations here.