Family life can often times be rewarding and sometimes challenging. Positive family affirmations can help you to see the bright side and all of the blessings that your family provides.
Positive affirmations are terrific tools that you can use to support yourself, your family, and your co-workers. They help you to develop a healthy sense of self as well as a positive mental-social-emotional mindset. Use this positive affirmation for family relationships to help get your started.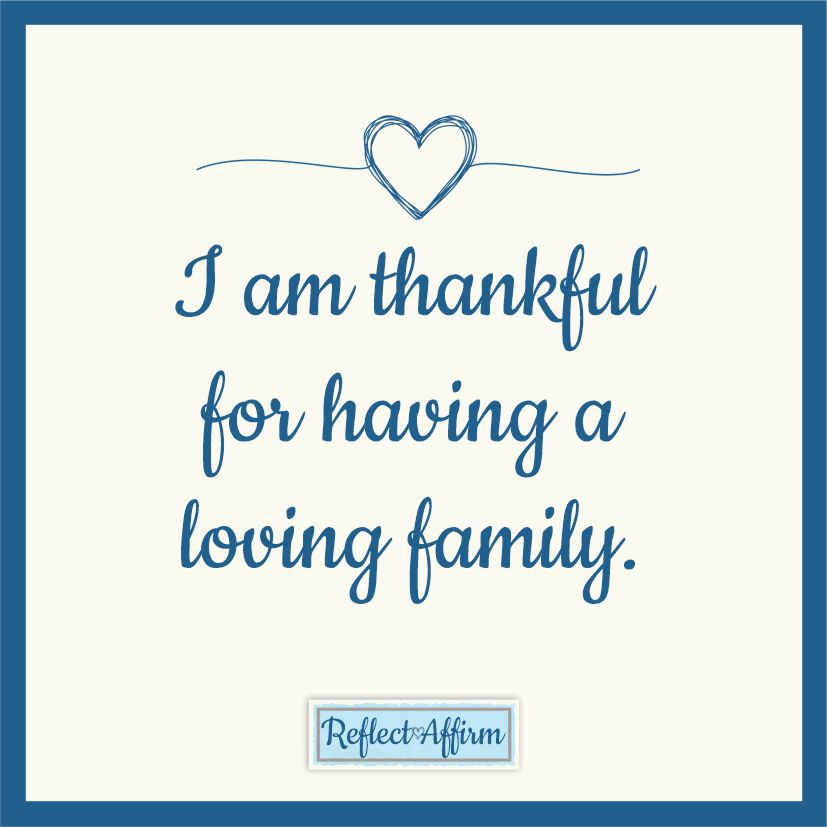 How to Use Your Affirmation for a Happy Family
Avoid just thinking your affirmations to yourself. There are many other options. Cover all the bases and you'll be more likely to experience success. Encourage other family members to join you as well when you:
Read them.
Speak them aloud.
Record and listen to them.
Visualize yourself acting as if the affirmation were reality.
Repeat them to yourself silently.
Positive Affirmations for Family
I nurture strong and loving family connections.
My family is precious. My family teaches me to believe in myself and work for what I want. They show me how to communicate and cooperate with others. They provide a foundation for my sense of identity and my ability to form healthy relationships. I nurture strong and loving family connections.
We take pleasure in each other's achievements. My victories are more satisfying when my family is cheering for me. The more I love myself, the more I love my family.
We help each other to overcome obstacles. In difficult times, I turn to my family for comfort and support. I count on them for useful feedback and practical assistance. We listen to each other and ask for what we need. I accept my family members just as they are.
I make time for us to be together as a group and one-on-one. We laugh and play. We enjoy our time together. I focus on the love in my family.
I enjoy family gatherings. We eat meals together and celebrate special occasions. I treasure the memories we create at birthday parties and holidays. I give thanks for my beautiful family.
We invent our own rituals that transform ordinary days into something special.
We make decisions together. We value input from each family member. We look out for each other's welfare.
Today, I am thankful for having a close and loving family. We treat each other with respect and work together as a team. I nurture strong and loving family connections.
Self-Reflection Questions for after the Positive Family Affirmations:
What is one thing I can do to honor my parents?
How can my family resolve conflict more constructively?
How can I balance family and career?
Get more FREE Affirmations
View more FREE Affirmations here.