There are so many ways to achieve success and so many different definitions of what success even means. Creating successful routines or healthy habits are a few examples of how to achieve success in life. When it comes down to it, there are two basic ways to achieve success – focus on solutions and produce results. Sure does sound easy but when it comes to being successful it does take hard work.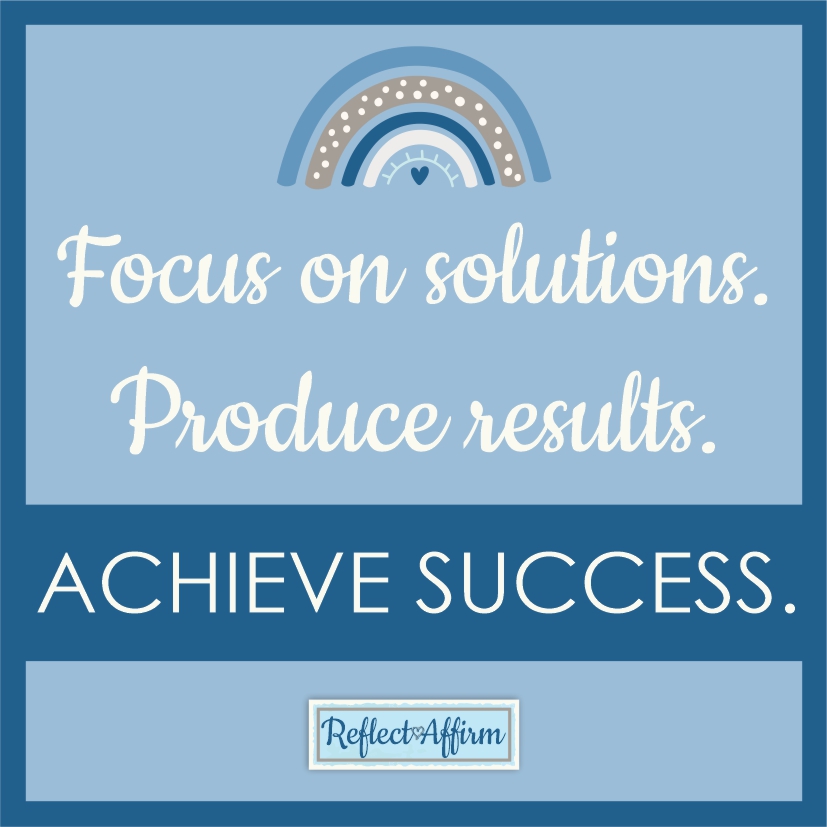 My definition of success is most likely different compared to yours. Each day I strive for success and set mini goals of what I would like to accomplish. Perhaps it is to write a blogpost, finish a product, be prepared for my school board meeting, or cheer my kids on at a baseball game. First and foremost, step number one is starting out with a positive mindset that I can reach those goals.
Occasionally, I need to step back and look at the big picture to reflect on the fact that all of the mini goals I have accomplished have added up to BIG progress. I am highly successful. Not every day (that's for sure) but that is okay. Without failures, I do not know what to change.
Adding positive affirmations to your daily routine is one of many ways to achieve success.
Most people are familiar with the term "daily routine" or "routine". If you need help creating a daily routine, follow this process with the How to Create a Successful Daily Routine ebook and workbook to get your started today!
Ways to Achieve Success – Positive Affirmations
Try having a positive mindset about your abilities. Find a quiet location to read and reflect on these positive affirmations – I am highly successful.
I believe in myself and my abilities. I understand my values and clarify my priorities. I know where I want to go and what I want to achieve. My goals are specific and concrete. They guide my daily decisions. I build the life I want.
My motivation comes from within. I put forth consistent effort. I make it a point to go outside of my comfort zone.
I resolve any obstacles that get in my way. I keep my purpose in mind. I bounce back from setbacks and disappointments. I learn from experience and try out new strategies.
I minimize distractions. I focus my attention and schedule my time. I limit screen time and idle conversation. I devote my resources to activities that are rewarding and enriching.
I seek support. I accomplish more by collaborating with others. I search for mentors and partners. I share constructive feedback.
I enjoy close relationships. I spend time with my loved ones. I talk about my feelings and aspirations. My family and friends love and understand me. I feel nurtured and cared for.
I excel at my job. I take initiative and generate new ideas and work and in my community. I demonstrate a positive attitude. I focus on solutions and produce results.
Today, I pursue my definition of success. I live an authentic and meaningful life. I reach my goals and have fun along the way. I am highly successful.
Self-Reflection Questions on Ways to Achieve Success:
How do I evaluate my progress?
What would I say if I was writing my performance evaluation for the past year?
How can lifelong learning help me to become more successful?
Achieve Success By Keeping Track of your Habits. 
Print a habit tracker and start logging your behaviors today. When you have to be accountable, you take action!
You will be motivated to continue as you see your progress. Your self- confidence will grow with the visual satisfaction of seeing your accomplishments on your completed habit tracker!

Want More FREE Positive Affirmations?
View FREE Affirmations here to get started today on building a better you and unlocking your true potential.
Read more Daily Affirmations for Success