Self-love is so important, and often something we forget to prioritize. If you're looking for a little motivation to help you love yourself more, here are some self love quotes for Instagram and every day to remind you of your worth! Keep these in mind when you need a reminder that you are strong, capable, and deserving of happiness. You got this!
The best way to have self love for yourself is to remind yourself daily that you are worth it. You may want to use these quotes as a first step to improving your self-love. You can use these clever captions on any of the social media platforms or write it on a post-it note for a little self-love reminder on a daily basis.
Building up unconditional self-love can be one of the easiest ways to improve low self-esteem and help you become the best version of yourself!
Self Love Makeover
SHORT SELF LOVE QUOTES
When it comes to an Instagram post or anytime you need to remind yourself of this beautiful thing called "self-love", you can check out some of these short quotes. Short and simple makes the best instagram captions. Here are sone of the best self-love quotes:
"The most powerful relationship you will ever have is the relationship with yourself." —Steve Maraboli
"The things that make me different are the things that make me." —Winnie the Pooh, A.A. Milne
"To love oneself is the beginning of a lifelong romance." —Oscar Wilde
"You can't pour from an empty cup. Take care of yourself first." – unknown
"The greatest happiness you can have is knowing that you do not necessarily require happiness." —William Saroyan
"You, yourself, as much as anybody in the entire universe, deserve your love and affection." —Buddha
"The most important thing is to enjoy your life – to be happy – it's all that matters." — Dalai Lama
"Be yourself; everyone else is already taken." — Oscar Wilde
"If you want to live a happy life, tie it to a goal, not to people or things." — Albert Einstein
"What lies behind us and what lies before us are tiny matters compared to what lies within us." — Ralph Waldo Emerson
"If you don't love yourself, nobody will." — Cher
"No one can make you feel inferior without your consent." — Eleanor Roosevelt
"To be beautiful means to be yourself. You don't need to be accepted by others. You need to accept yourself." – Thich Nhat Hanh
"The greatest relationship we will ever have is the one with ourselves." — Shannon L. Alder
SELF LOVE QUOTES ONE LINE
Need a great quote or perfect caption for your Instagram bio? Or maybe you just need a simple sign of self-love to be the beginning of a life-long romance with yourself. Check out these self love captions:
"You are enough. A thousand times enough." —Unknown
"The most important relationship in your life is the relationship you have with yourself." – Diane Von Furstenberg
"When things change inside you, things change around you." —Unknown
"How you love yourself is how you teach others to love you." – Rupi Kaur
"If you can't love yourself, how in the hell are you gonna love somebody else?" – RuPaul
"You have to be at your own party." – Diane Von Furstenberg
"The most powerful relationship you will ever have is the relationship with yourself." – Steve Maraboli
"When you stand in front of the mirror and love what you see, that's self-love." – Thich Nhat Hanh
"You yourself, as much as anybody in the entire universe, deserve your love and affection." —Buddha
"When a woman becomes her own best friend life is easier." ― Diane Von Furstenberg
"Treat her like you never want to lose her." —r.h. Sin
"The greatest thing you'll ever learn is just to love and be loved in return." – T. Morrison
"You are the only person who can change how you feel about yourself." – Unknown
"Your love is your power" – Jenna Banks
 "You're always with yourself, so you might as well enjoy the company." —Diane von Furstenberg
Self Love Audio Affirmations
SELF LOVE CAPTIONS FOR INSTAGRAM – GIRL POWER
Self love is the most important love we can give ourselves. It's not always easy, but it's worth it. Here are some self love quotes for Instagram and everyday to help you start or continue your journey to self-love!
"If you aren't good at loving yourself, you will have a difficult time loving anyone, since you'll resent the time and energy you give another person that you aren't even giving to yourself." –Barbara De Angelis
"Beauty begins the moment you decide to be yourself." – Coco Chanel
"Talk to yourself like you would to someone you love." –Brené Brown
"Love is the great miracle cure. Loving ourselves works miracles in our lives." – Louise Hay
"It took me a long time not to judge myself through someone else's eyes." —Sally Field
"I offer myself to something greater than myself. If it's for 1 minute, 20 seconds or 10 minutes. I at least stop in that space in my house every morning to express to this greater energy field than I." – Oprah Winfrey
"True self-love is when you can look in the mirror and be okay with everything that you see." – unknown
"You have to believe in yourself when no one else does – that makes you a winner right here." —Venus Williams
Self Love Quotes for Every Day – Written By Women
When it comes to self love, it's important that we hear from other women. Here are some self love quotes for Instagram or every day written by women for women that will remind you of your worth! Take some advice and positive energy from these strong women:
"Self love has very little to do with how you feel about your outer self. It's about accepting all of yourself." – Tyra Banks
"To be creative, first we must be generous. Then we must have a quiet, indomitable belief in our own worth." – Donna Goddard
"When you're different, sometimes you don't see the millions of people who accept you for what you are. All you notice is the person who doesn't." ― Jodi Picoult
"One of the greatest regrets in life is being what others would want you to be, rather than being yourself." – Shannon L. Alder
 "It's all about confidence and how you feel about yourself. There's no such thing as a perfect woman. I like imperfections – that's what makes you unique." – Hayley Hasselhoff
"Don't worry if people think you're crazy. You are crazy. You have that kind of intoxicating insanity that lets other people dream outside of the lines and become who they're destined to be." – Jennifer Elisabeth
"Success is liking yourself, liking what you do, and liking how you do it." – Maya Angelou
"There is a magnificent, beautiful, wonderful painting in front of you! It is intricate, detailed, a painstaking labor of devotion and love! The colors are like no other, they swim and leap, they trickle and embellish! And yet you choose to fixate your eyes on the small fly which has landed on it! Why do you do such a thing?" – C. JoyBell C.
 "You deserve someone who makes you feel like the otherworldly creature you are. Yourself." —Amanda Lovelace
"Love yourself first and everything else falls into line. You really have to love yourself to get anything done in this world." – Lucille Ball
50 Positive Thinking Journal Prompts
SELF LOVE CAPTIONS FOR INSTAGRAM – BOY POWER
We can't leave the boys and the men out of these inspirational self love quotes. Turn your negative thoughts into positive unconditional love for yourself with these self love captions:
"As I began to love myself I found that anguish and emotional suffering are only warning signs that I was living against my own truth. Today, I know, this is "AUTHENTICITY". – Charlie Chaplin
"I am what I am. I can't help myself and if you don't like it get with somebody else." -Jonas Brothers
"Don't sacrifice yourself too much, because if you sacrifice too much there's nothing else you can give and nobody will care for you." – Karl Lagerfeld
"You are free, you are powerful, you are good, you are love, you have value you have a purpose. All is well." – Abraham Hicks
"Stand up for who you are. Respect your Self and ignite the divine sparks in you. Access your powers. Choose your rights and work together with others to bring blessings into the lives." – Amit Ray
"Embrace your greatness" – Andrew Snorton
"You are very powerful, provided you know how powerful you are." -Yogi Bhajan
FUNNY SELF LOVE CAPTIONS FOR INSTAGRAM OR ANYTIME
Need to mix it up during different times? Laughter does make the best medicine! Add these to your list of Self Love Quotes for Instagram. Maybe these funny captions will help you on your self-love journey during difficult times:
"Know your worth, and then make sure to add tax." – Unknown (up your confidence level with this one!)
"It's not your job to like me…it's mine!" – Byron Katie
"I do a thing called 'what I want'." – Unknown (perfect selfie caption)
"Be the kind of woman that when your feet hit the floor each morning the devil says, "Oh crap, she's up!'" – Unknown
"Yes, I am weird, weird is good. Normal is overrated." – Mad-D
"I'm too busy working on my own grass to notice if yours is greener." – Unknown (perfect Instagram caption for anytime you are relaxing outdoors!)
Hopefully, these self love quotes have inspired you to think about your own relationship with yourself in a new way. If you're looking for more help and guidance on how to cultivate a healthy, loving relationship with yourself, check out the Self Love Makeover Program. Make this the year of YOU!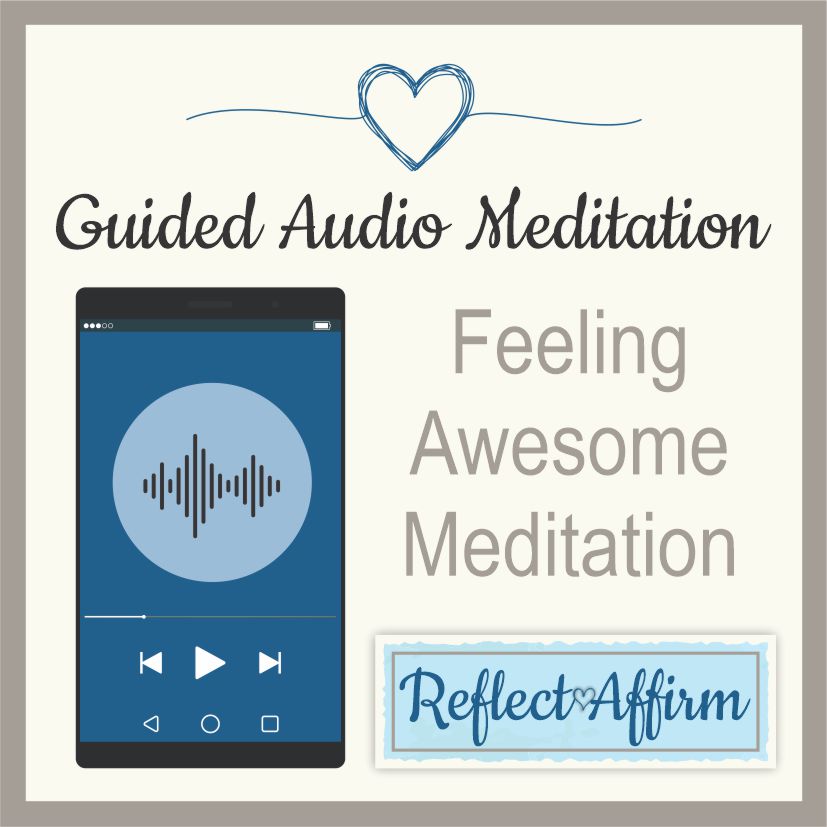 Feeling Awesome Guided Meditation
GET MORE FREE POSITIVE QUOTES AND AFFIRMATIONS HERE
View FREE Affirmations here to get started today on building a better you and unlocking your true potential.