A positive mindset is essential for living a happy and fulfilling life. As a result, it's important to make sure you're feeding your mind with the right kind of affirmations on a daily basis. Positive mindset affirmations are among the most popular self-help techniques in the world. They're also one of the least understood. Far too often, people who practice affirmations will just blurt out a phrase without giving much thought to what they're saying or how it makes them feel. Slow down and take the time to be present and read and reflect as you take this step towards positivity.
Start with these positive mindset affirmations and find a quiet place to read and reflect. If you prefer to listen to this affirmation, Audio Affirmations for a Positive Mindset MP3 can help you get started on the path to positive thinking.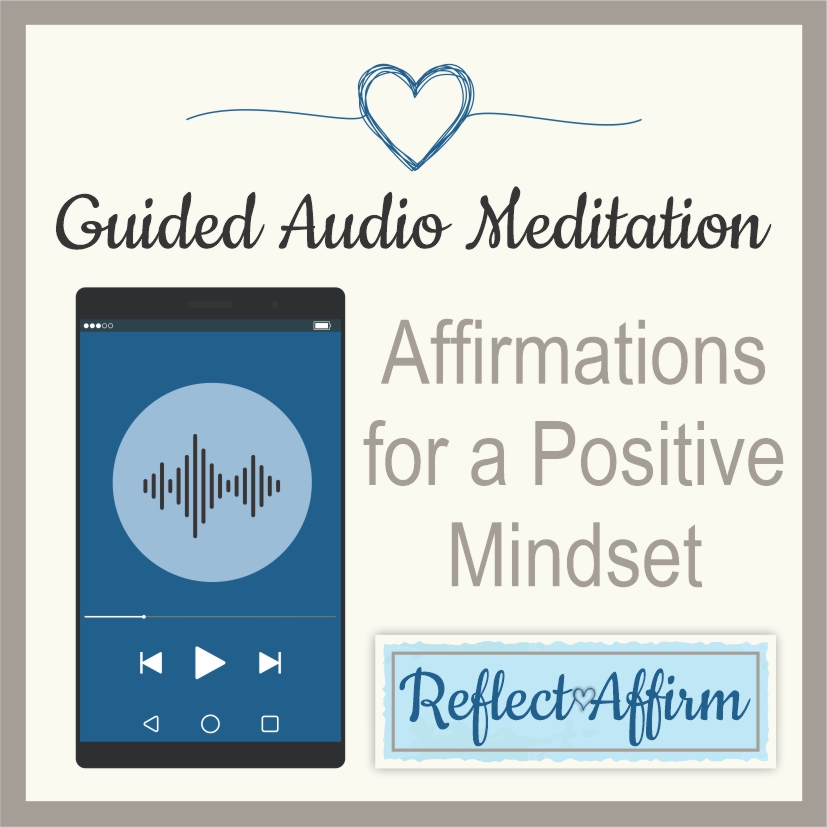 Positive Mindset Affirmations – I believe in the power of positivity.
I strengthen this belief each morning through positive action. I start thinking positive thoughts the minute my feet hit the floor. I believe in the power of a positive mindset.
I empower myself with positive affirmations all day long. I see the positive everywhere I look. I have the power to control my thoughts.
Every day in every way I get better and better. I imprint statements in my brain. I let go of negativity and welcome positive thoughts.
I surround myself with positive people. I am grateful that I have drawn into my life such amazing people.  I choose to draw in others that share in the belief of the power of positivity.
I am a positive thinker. I work to see the positive in things and experiences. I welcome success every day.
I have noticed that the more positive I am the more positive my life becomes. I see how smoothly life can be with an attitude of gratitude. I am grateful for my positive state of mind.
I regularly do things that bring more positivity to my life. I am worthy to follow my dreams. I deserve to feel good about myself. Everything will work out for me.
Today, I recognize that by being positive, I make my world a better place. I am capable of great things. I have a positive mindset.
Self-Reflection Questions following the Positive Mindset Affirmations:
What can I do to raise my level of positivity?
How can I assist others to become more positive?
How can I be a better example of a positive person?
Need More Help Developing a Positive Mindset?
If you need more reminders to help you develop a positive mindset, check out this FREE, colorful, Positive Mindset Poster to help you get started living a more optimistic life.
Want more FREE Affirmations?
View FREE Affirmations here to get started today on building a better you and unlocking your true potential.