If you want to start exercising, you might be wondering about the right way to go about it. What if I told you that positive affirmations for working out can actually help you? If you've been putting off exercising for any reason, then this may be the motivation you need. By telling yourself that everything is going to be okay and giving yourself a little breathing room for making mistakes — things will get better!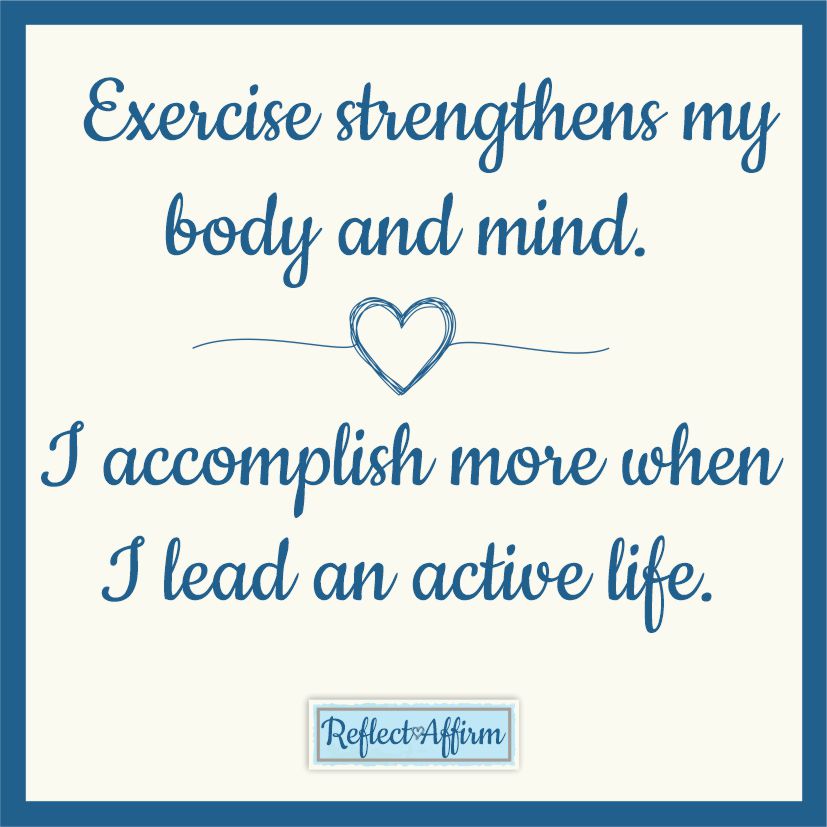 Maybe you've already started a workout routine, and you know it can be hard to keep up. Stick with it! The important factor in achieving your fitness goals is staying motivated and on track. For those who love lifting weights, you know how important positive affirmations are. For those who don't, you're about to learn something that will help you achieve your goals faster than ever before!
These positive affirmations for working out will help you stay motivated while exercising and remind you that anything worth having takes time and hard work.
Exercise Strengthens Me
Exercise strengthens me mentally and physically. I feel happier and accomplish more when I lead an active life. I am excited to exercise right now. I am proud of myself for having a strong body and mind.
Today my body will become even stronger as I build my muscles and strengthen my bones. I develop the stamina to perform my daily activities with ease.
I condition my heart. I feel energetic and alert. I reduce my risk for many serious medical conditions. I lead a healthier lifestyle when I exercise consistently. I increase my balance and flexibility. I move more comfortably. I am becoming the best version of myself when I workout.
I lift my spirits. I experience more resilience and contentment. I bounce back from disappointments. I tackle new challenges with optimism and curiosity.
I think more clearly. My mind stays sharp and focused.
I find a variety of activities I enjoy. I keep my workouts interesting by trying new ideas I learn from other fitness experts and friends. I design exercise routines that I can do at home, at work or on vacation.
I make working out a habit. Working out has become part of my regular routine. I stick to my exercise routine by blocking out regular times each week. I track my progress.
Today, I make time in my schedule to work out. Staying fit enhances the quality of my life. I feel motivated and fulfilled. Exercise strengthens me mentally and physically.
Self-Reflection Questions for after the Positive Affirmations for Working Out:
What is my main reason for working out?
How does physical activity help me to manage stress?
How can I get back on track if I miss a workout?
Get More FREE Affirmations Here
View FREE Affirmations here to get started today on building a better you and unlocking your true potential.