Often times when we struggle, we can take comfort in the Lord. Use this positive affirmation to reconfirm the love that our God has for you. The mantra is God's love is my comfort.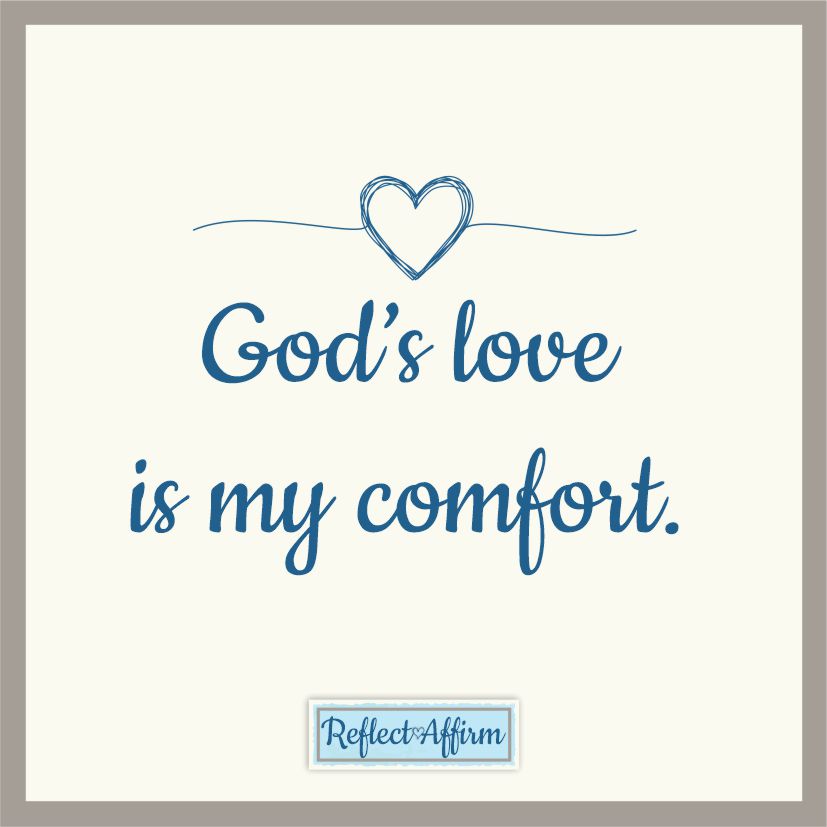 Positive Affirmation – Take Comfort in the Lord and His Love for You
Healing in my life is assured when I look to the heavens for solace. God's love is my comfort. He takes care of my emotional well-being.
Disrupted relationships are difficult to handle on my own. Whenever my heart breaks from missing someone special, I turn to God for consolation.
The sacrifice of Jesus on the cross is a reminder of how important I am to God. It reminds me that I always have somewhere to turn when I am feeling hopeless.
Sometimes my friends are unable to understand what I am going through. The only listening ear that knows exactly what I am feeling is the heavenly Father's. I go to Him with complex issues that I am unable to figure out on my own.
Knowing that God loves me guides me to forgive my own missteps. Whenever I do something hurtful, I immediately pray for forgiveness.
When I sincerely ask God to forgive me, I believe that His love delivers me from the guilt. My commitment thereafter is to live according to His teachings. I am assured that I am serving Him when I follow the steps of His son, Jesus.
The love that God has for Jesus passes down to me because I am one of His children. Knowing that I have someone who welcomes me with open arms is comforting.
Today, I look up to God whenever my soul feels disquieted. His everlasting love pours down on me and gives me rest. God's love is my comfort.
View more FREE Affirmations here.
Self-Reflection Questions – Take Comfort in the Lord:
How easy is it for me to go to God when I am ashamed of my actions?
What does it mean to have a heavenly Father who sees and knows everything?
When do I feel God's love most in my life?
Bible Passage to Read Reflect and Affirm
2 Corinthians 1:3 Praise be to the God and Father of our Lord Jesus Christ, the Father of compassion and the God of all comfort, who comforts us in all our troubles, so that we can comfort those in any trouble with the comfort we ourselves receive from God.
View more FREE Affirmations here.